About Me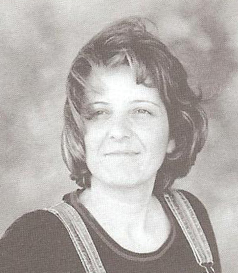 In essence my art is the fulfillment of my being
the expression of my feelings
A reflection of my soul
A spiritual contact with the colors
And a harmonious link with others
I'm a Lebanese artist. Diplomas include Higher Education in Painting (DES) at the Lebanese University in1993, Post graduate diploma (DEA) in Sacred Arts, University of Saint Esprit/Kaslik, in 2010.
I have been a member of the Lebanese Artists of painting and sculpture association since 1996, and a member of the syndicate of the Lebanese Artists for painting and sculpture. I participated at the Residency of the French speaker's artists held in Tripoli in 2001.Organized by the intergovernmental agency of the French speaking community (Participation upon selection), and in many exhibitions in Lebanon and France since 1993.
Some of my works represents humanities spiritual journey towards enlightenment and their main objective is to send a message of Peace and Love throughout the world, also my love for our ever diminishing nature. My personal interest in human relationships, make me sensitive to anything that brings people together and promotes open dialogue between all cultures.